Leadership and Business Coaching
Innovative and organizational objectives based coaching
Coaching is a very powerful tool to help leaders gain awareness, clarity, act, move, grow and be accountable. However, today with the emergence of the commercialization of coaching accreditation, professional coaching has fallen standards. Today the context is more personal yet organization's need the focus to be on organizational objectives aligned to personal goals. Organizations are often caught in a catch 22 situation because they sponsor a confidential conversation not knowing what's happening behind the closed doors. The construct needs to change because it has direct cost impact.
Our research points that too often coaching efforts are spread too thin thus we have an innovative approach towards coaching. This approach involves every stake holder, focussed on business objectives however personal development still remains confidential. Secondly we ensure that a strong culture is established where leaders are able to trust their leaders when it comes to coaching, all our coaching interventions naturally follow up with coaching competencies and coaching culture programs that are sure to make the difference resulting in higher performance, productivity and highly reduced costs.
Top 6 benefits for your organization
Executive Coaching
CGILD's executive coaching provides one-on-one, customized leadership development opportunities for senior executives. Business focussed objectives weaved with personal, trust building environment provided by a CGILD coach will foster awareness, clarity, action and focus to achieve significant business results.
Focus on business objectives
ICF and EMCC accredited PCC and MCC level coaches
200+ global coaches directory to match your needs
In-house and virtual online coaching
The coaching growth chart is shared with sponsors.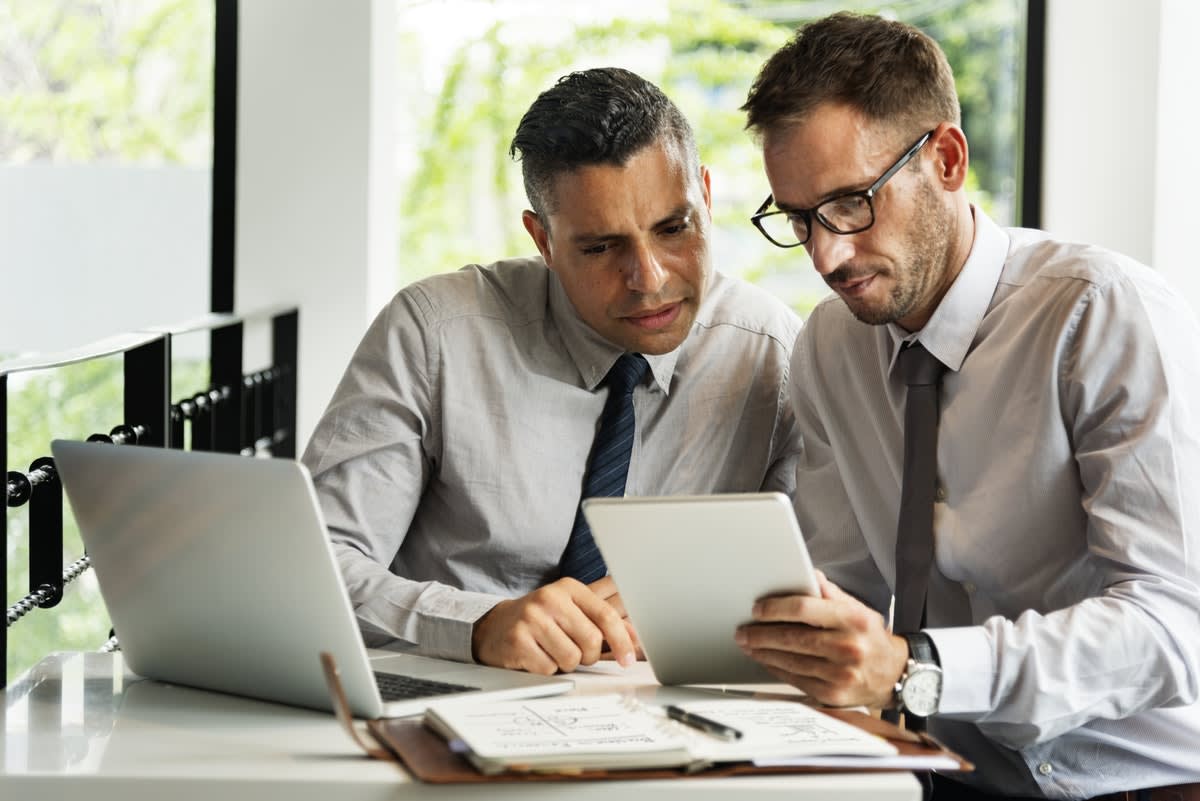 Coaching Skills
Growth conversations is a customized experience workshop that provides coaching skills across your entire organization. Micro-learning materials, workshop kits, and evaluation tools help sustain and apply the learning. Skills include:
Goals and Accountability
Building Trust
Active Listening
Powerful Questions
Feedback conversations
Coaching Culture
In today's VUCA environment, what works best? Just in time learning and that's possible with coaching, this results in increased employee engagement, trust, leadership pipeline, teamwork, innovation, job satisfaction and meeting of business objectives. Here's a quick snapshot of the process
Discovery Sprint Consultation
Coaching Prototype Building
Pilot program for specific segments
Feedback and Impact Analysis
Coaching Design Sprint
Deployment and coaching skills training
Support and Continous Improvement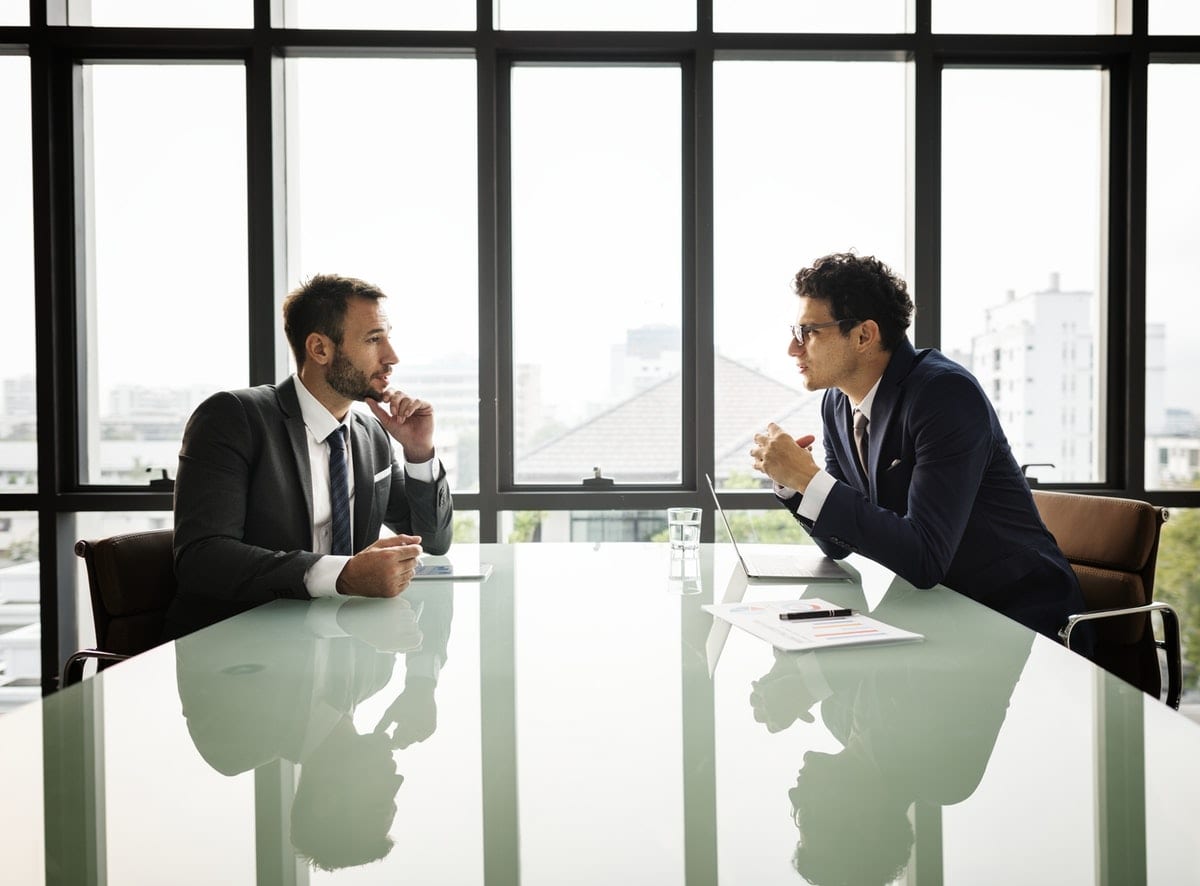 Neuroscience gives us deep insights into how people best learn and change through lived experiences. This is the basis for our systematic behavioral transformation approach: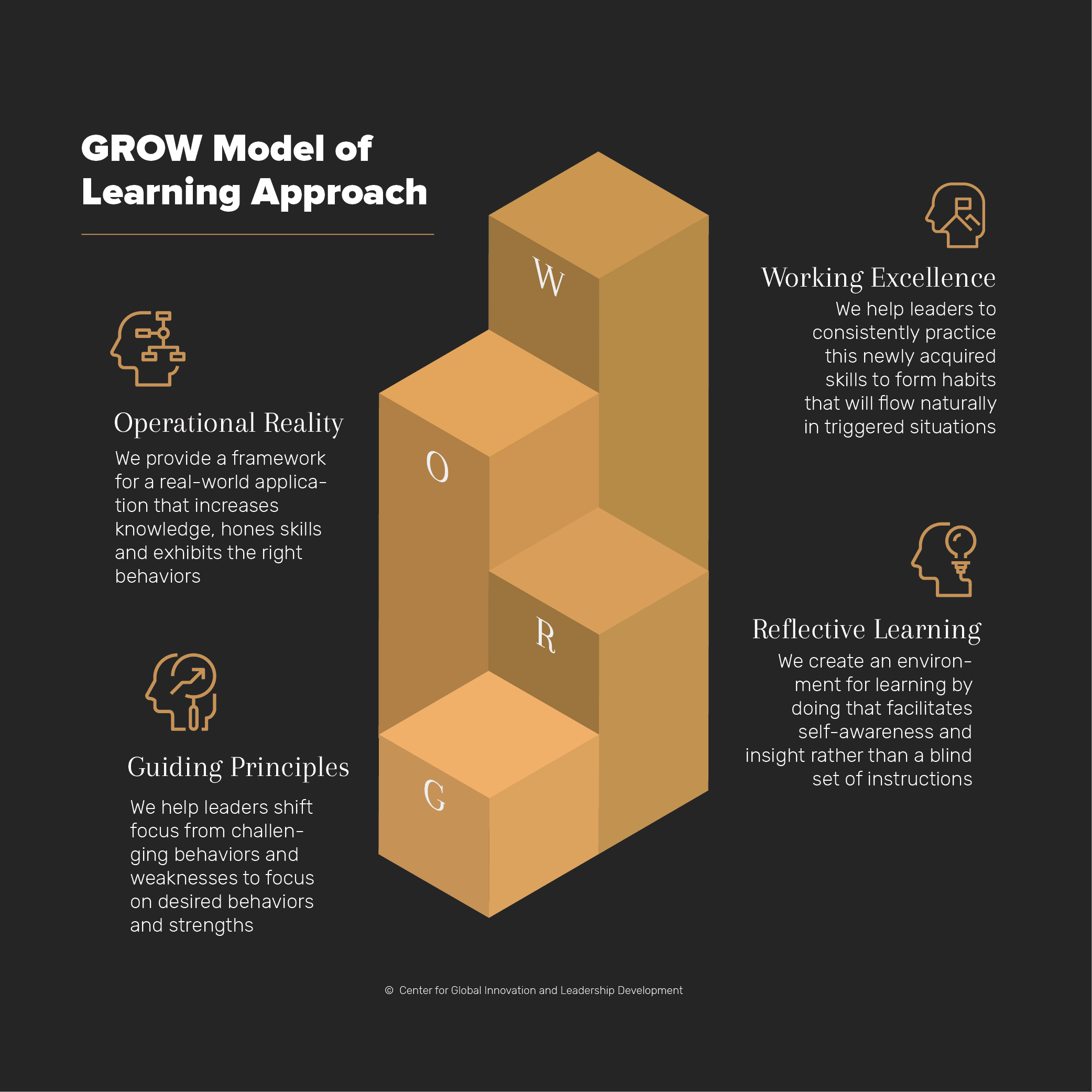 This GROW* model is not to be confused with GROW model by Sir John Whitmore
1. Co-Creation all the way
We believe that you understand the context better and we the process of creating leadership and high impact programs and our co-created projects are assured to bring the best results.
2. Prototyping Process
Continuous improvement is what guarantees success, our focus is to build a prototype program that's seriously validated with a segment of our leadership population to ensure we learn and apply to make the programs highly effective.
3. Learners voice matters
The voice of the learner leader matters for us, the continuous feedback process both during and after the program helps us to co-create 'on the job'
4. Rapid progress
We believe in immediate learning application that translates into the progress that's fast yet lasting and effective.
5. Intense focus
For us, your top organizational objective is the one metric that matters. Our focus is to ensure that all our efforts are cumulative in achieving the objective.
We work with leaders at all levels, segments, and functions of an organization.
We believe coaching is about business objectives and our efforts and focus are about making this a reality.
Results, Impact and Feedback
Let's get in touch
Get more information and schedule a quick chat with one of our experts to share your needs and gain insights into solving your learning needs.